NAMI Kauai
(808) 631-4982

National Hotline
~ 4am to 2pm
(800) 950-6264

24/7 Crisis Text line:
Text NAMI to 741-741

Mental Illness is a family disease……
NAMI Kauai Family Online Support Group
2nd and 4th Wednesdays of the month
6:00-7:30 pm
ZOOM – Register by e-mail: info@namikauai.org
For more information, call Karin 631-4982
This Support Group is
FREE
for anyone who has a close family member or friend with a serious mental illness!
Become a member today
Learn more about the benefits of membership and how you can help.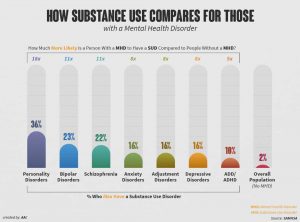 Substance use disorder can affect people from any background, ethnicity, or gender with equal opportunity, but there are certain factors that place people more at
Read More »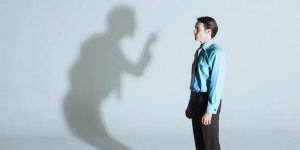 Both depression and mania can be master manipulators—playing tricks on our mind, convincing us to believe things that just aren't true. Whether it's challenging the
Read More »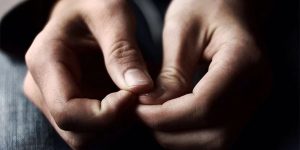 Anxiety disorders are the most prevalent coexisting condition with bipolar. In fact, recent studies indicate that more than half of those with bipolar also have a
Read More »
Volunteer
Become a part of our NAMI family.
Together, we can save lives through education, advocacy and support.
Testimonies from people in our program:
"NAMI Kauai has provided me with a group of peers, and friends that relate to my experience. It has allowed me not only to help others in the community, but in the process help me heal. Speaking to students in classrooms about lived experiences has made a dramatic impact on my life. It has given me public speaking confidence, and also has enabled me to move past insecurities I had about sharing my story."
"Even though my life isn't where I thought it would be, coming to terms with my bipolar disorder was a major accomplishment. Don't get me wrong—I still have my ups and downs and I still have a lot of symptoms that are very difficult to manage. NAMI is such an amazing organization with everything they do and I want to thank NAMI for always providing services and educational material to better help understand and deal with bipolar disorder."
"If you're looking for a way to improve your mental health, the best thing you can do is get involved in an organization like NAMI Kauai. I fully came out about my mental health condition. I wasn't afraid to talk about it. In fact, I wanted to share it with others to educate them. I am no longer afraid of being stigmatized or judged for my illness."
"As part of my recovery, I learned as much as I could about schizophrenia, which further deepened my compassion for those with mental health conditions and their loved ones. I now speak about the resources available from NAMI at a local hospital and teach the NAMI Family-to-Family class. My goal is to use who I am and my story to ease the journey of others and leave this world a slightly better place. Partnering with NAMI, we can and we will."