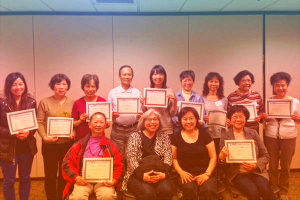 NAMI Hawaii is providing statewide classes and programs via Zoom. Family and Friends, Family-to-Family, and more. Check our state website for updates, or contact info@namihawaii.org for more info.
NAMI Family to Family is a free,12 session educational program for family, significant others and friends of people living with mental illness. It is a designated evidenced-based program. Research shows that the program significantly improves the coping and problem-solving abilities of the people closest to an individual living with a mental health condition.
NAMI Family to Family is taught by NAMI-trained family members who have been there, and includes presentations, discussions, and interactive exercises.