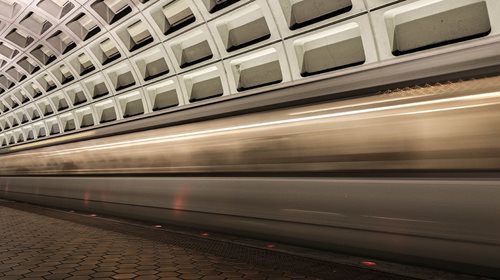 Mental Health Stigma: The Week Washington Erupted
By Mary Giliberti, J.D. | Aug. 03, 2017
When former White House communications director Anthony Scaramucci's remarks called President Trump's now-departed chief of staff Reince Priebus a "paranoid schizophrenic," prefaced by profanity, he was widely condemned for his malicious vulgarity—and properly so.
Much attention focused on the crudeness of his remarks, but less so the implications of the "paranoid schizophrenic" part of his outburst. Use of a medical diagnosis for political mud-slinging exploits the prejudice and stigma that traditionally has surrounded mental illness. Unfortunately, it is a reflection of a much deeper problem.
Almost 20 years ago, the landmark U.S. Surgeon Mental Health Report identified a key public health problem; stigma discourages many people from seeking help when they need it. It also deters our investment as a society in the mental health care system.
Less than 48 hours after Mr. Scaramucci's quote became news, a syndicated Washington Post columnist fed the flames by asking satirically, "What do we do if the President is really crazy?" The column was peppered with slang such as  "nutter," "barking mad," "mad as a March hare," "off his rocker" and "a few fries short of a Happy Meal." It recounted advice from mental health organizations on how to address mental illness as a way to mock the President. We expect more from leading journalists and their editors in setting tones that influence public perceptions and attitudes.
Stigma is non-partisan. Democrats and Republicans alike perpetuate it. During the 2016 Democratic primaries Senator Bernie Sanders joked: "When you watch these Republican debates, you know why we need to invest a lot in mental health." It was the type of joke that both used stigma for a laugh and trivialized serious illnesses like schizophrenia or bipolar disorder.
Such remarks denigrate the achievements of many individuals who have struggled with such illnesses. Those with schizophrenia have included Nobel Prize-winning economist John Nash and law professor Elyn Saks, winner of a MacArthur Foundation "genius grant." They also are insensitive to the many families who have, or have had, loved ones with the illness—including Nobel Prize winner Dr. James Watson, who co-discovered the double-helix structure of DNA and actor Alan Alda.
Perhaps most perniciously, they discourage young people from getting help at a time when science is telling us that early intervention in schizophrenia is critical to achieving better outcomes.
Mental illness does not discriminate. It affects Republican and Democrat families. Ironically, the week's stigma eruptions happened during the week of the Senate's vote on a health care bill that would have cut billions of dollars from Medicaid—the program that is the lifeline for millions of people with mental illness.
More than 2 million adults have schizophrenia. The average age of onset tends to be in the late teens to early 20s for men and the late 20s to early 30s for women. It does not mean that a person has a "split" or multiple personalities. Instead of slang, wisecracks, and jokes, we need leaders willing to educate national, state and local communities about effective public policy solutions.
Investment in mental health services and supports is needed. Early intervention programs for young people experiencing psychosis need to be expanded. Support for scientific research through the National Institute of Mental Health is essential.  Housing, jail diversion and employment programs are also needed.
Go to any jail or homeless shelter in America and you will quickly realize that these are serious illnesses that deserve serious responses. To address the stigma that erupted in Washington, D.C. last week, Scaramucci should directly apologize for his harmful and stigmatizing comments.
Perhaps Scaramucci's successor, politicians from both parties and members of the press could visit community mental health clinics, early intervention programs, a recovery clubhouse, and research centers to get a better understanding of these issues. This would go a long way in educating the American people and helping to eliminate stigma. It is time to get out of the partisan gutter and elevate the public dialogue on mental illness.
---
---
---
---