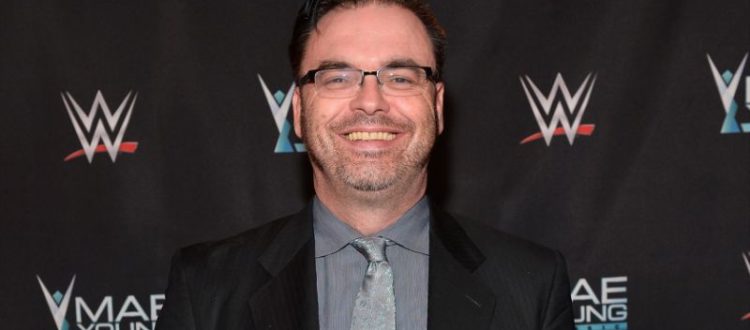 Mauro Ranallo gives 'raw, unfiltered' look at bipolar disorder in new documentary
What you may not know is that, despite being the voice behind all of those moments, Ranallo is a fighter in his own right, waging a personal war against mental illness for his entire adult life.
"Mental illness unfortunately is an invisible disease, it's not seen or heard," Ranallo said. "For whatever reason, because of that, society has decided that if we can't see it, maybe it doesn't exist, so they want to just sweep it under the carpet or say 'snap out of it' or that you're looking for attention."
Ranallo suffers from bipolar disorder, a mental illness that has caused him – and will continue to cause him – to experience the highest of highs and the lowest of lows. It's an issue Ranallo does not shy away from and is at the center of Showtime's upcoming documentary about his life, aptly titled "Bipolar Rock 'N' Roller."
The film chronicles Ranallo's rise in the sports broadcasting industry as well as his struggles with his mental illness. At times you see a side of Ranallo that is nothing like the quick-witted, passionate, vibrant personality fans have come to know over the past 30 years. Instead, you witness the darkness that has periodically enveloped Ranallo since the tragic death of his best friend Michael Janzen in 1989.
"I wanted to show a raw, unfiltered look at what I go through on a daily basis because I know millions of people are impacted," Ranallo said. "I don't really think it's that courageous or brave but people say that. I think by showing myself others will do the same at a much higher level or even directly [to me]."
Throughout the documentary, you hear words like "paralyzed," "terrifying," and "ashamed" to describe some of the worst manic and depressive episodes Ranallo has experienced in his life. You'll see him contemplate suicide and talk openly about wanting to end his life. Despite this, Ranallo ultimately isn't portrayed as a victim, rather he is shown to be quite resilient.
In many ways, "Bipolar Rock 'N' Roller" doubles as Mauro Ranallo's success story.
If you listen to Ranallo commentate, it's abundantly clear that he is supremely talented, but he has had to deal with being bipolar in an industry that is as cutthroat as any. Ranallo has been hospitalized eight times since his initial diagnosis in 1989, and on several occasions his illness has forced him to miss long periods of work.
"My first full-time radio job at 21, I was there for only a couple of months before I was hospitalized," Ranallo said. "I wrote a resignation letter. My dad wouldn't give the letter to my boss at the time.
"From that job through every job I've ever had, people have said 'Yeah he's saddled with this, but his work is top notch, he always shows up, he's always prepared. We want to support this guy.'"
Despite calling his twenties a "blur," Ranallo continued to progress in his career, eventually getting hired by the Stampede Wrestling promotion in Calgary and growing close with the iconic Hart family during that time.
Ranallo's world would once again come crashing down, as another hospital stay nearly derailed his entire career. Believing he was incapable of being in broadcasting, Ranallo considered alternate career paths before getting a life-changing voicemail.
Bas Rutten, an MMA star and commentator, had met Ranallo while working on a movie a few years earlier and was immediately impressed. So much so that Rutten asked Ranallo for his phone number in case any further opportunities arose for the pair.
When Rutten needed a partner for the Pride Fighting Championship in Japan, he knew just who to call.
"Thankfully the number still worked," Rutten said. "What an incredible guy. When he's in the zone he's in the zone."
While Ranallo suffered another brief episode in Japan prior to his first show with Rutten for Pride, it was immediately evident – mental illness or not – that there was something special about him.
"The first show we did in Japan, he forgot his medication so that was when I realized, OK, something's up with him," Rutten said. "He completely flipped out but we got him back.