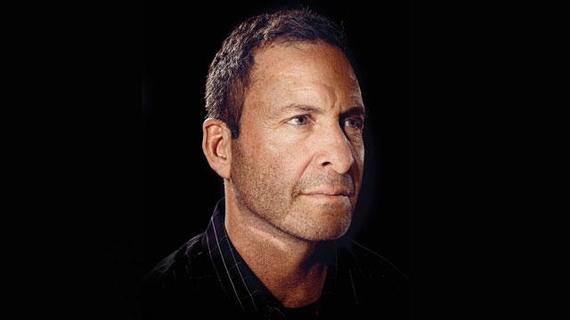 A Matter of Inches : Clint Malarchuk's Lifelong Battle With Mental Illness
A Matter of Inches : Clint Malarchuk's Lifelong Battle With Mental Illness
Besieged throughout his life by dread, anxiety, insecurity, resentment, depression, suicidal thoughts and obsessive-compulsive disorder, Clint Malarchuk reached the NHL and played parts of 11 seasons.
Hockey was his escape.
As a boy, Malarchuk faced such deep anxiety that he missed school and was eventually hospitalized. His father was an alcoholic who would smash dishes on the floor and throw plates across the room in the middle of dinner. His mother would try to keep him away from the violent outbursts, but it was impossible when dad came home drunk.
His diagnosed OCD (obsessive compulsive disorder) affected the way he trained, and he was known for maintaining one of the most obsessive fitness regimens among NHL players. His depression intensified after a horrific on-ice accident nearly claimed his life. On March 26, 1989, Malarchuk's jugular vein was accidentally sliced by the skate of an opposing player.
The boundary between life and death was a matter of inches.
Throughout his career, he still managed to keep his afflictions private. Then, one day, he picked a gun up and pushed the barrel against his chin. It was like a scene in the movies — weapon titled on an angle, towards his throat. He pulled the trigger. The bullet tore through his chin and ripped en route for his brain. It buried in his skull. Part of his tongue and several of his teeth were gone. Somehow he survived.
Once again, only a matter of inches saved his life.
The title of Malarchuk's new memoirs — a gripping, unforgettable prose of purgatory on ice — is suitably telling: A Matter of Inches: How I Survived in the Crease and Beyond. Honing his life to its essentials, he makes it seem as if the story is telling itself, slamming its fist against your forehead.
Reducing Stigmatization of Mental Illness
The book is one-part hell, two-parts healing. It's an odyssey of fortitude and pain that sheds necessary light on the consequences of how mental illness plagues the human brain.
"I believe that the book reduces the stigmatization of mental illness," said Malarchuk, 53. "That's a tough thing with men in particular. We are mostly from the 'don't cry' and 'don't show emotion' mentally. We hear that we should 'man up' or 'cowboy up,' and a lot of it is societal. We should view depression not as a weakness, but as a sickness. I can now recognize anxiety and depression, and ask what's the reason for these feelings. And that's a hard thing to do for a 'man's man,' a blue collar guy, a miner, or someone in the oil patches and camps of Alberta. The last thing you want to do is look or be vulnerable."
Following his suicide attempt, Malarchuk tried to convince authorities and others that the gun incident was a mistake and he tried to seal it away without the world knowing and seeing what he'd done.
"The goalie is supposed to be a mentally tough guy, a guy who can handle the pressure. The goalie is supposed to be unflappable. But I had to hide it — hide all my anxieties. I was a great actor. I had to hide all my thoughts and nervousness and pressures. Throughout my career, I was still acting in practice. I was good around the team, but when I left the rink or I was alone, I had anxiety, depression and OCD. Since writing the book, I've had a lot of former players thank me. They don't feel alone or weak anymore. They see it as being sick, not weak."
Horror on Ice: "Get the stretcher — he's bleeding to death!"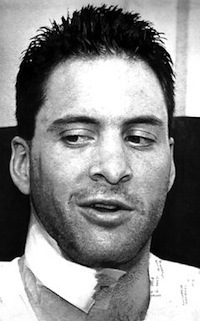 Malarchuk's name is forever linked to a Wednesday night in 1989 at the Memorial Auditorium in Buffalo. It was still in the first period and the Sabres netminder had not faced many shots yet. His team led 1-0 over the St. Louis Blues. The puck was on the boards in the corner and he was on his post. The Blues' Steve Tuttle charged to the net, looking for a pass. Buffalo defenseman Uwe Krupp pulled Tuttle down from behind and slid into Malarchuk, skates first. It felt like "a kick to the mask." Then the blood gushed. Referee Terry Gregson's eyes bulged. "Get the stretcher — he's bleeding to death!"
Malarchuk received 300 stitches to repair his jugular.
"I used to be numb to it," said Malarchuk. "I had told it and talked about it so many times. But I didn't know then that it would be the cause of so many problems 20 years later. I was diagnosed with PTSD (Post-Tramautic Stress Disorder), and then you talk about it in a dark way for your therapy, so I dealt with it that manner. Now, I don't watch the video any longer because I know it has an effect, even if it is just subconsciously. Hey, I wasn't a superstar. There were many other guys who had similar careers and who are not remembered. So in some way, I'm grateful that it's out there — the video. It gives people the connection to me. There is a younger generation who have similar struggles, and they say, 'wow, this guy did play.' There is an automatic connection."
The frightening experience left Malarchuk unable to sleep without dreaming about his throat being torn, but any thought of discussing his ordeal with a mental health professional was never considered. He returned to action a mere 10 days later, as soon as the stitches were taken out.
"That incident magnified my OCD, my depression, and my anxiety, and it left me not even being able to leave the house. Life did spiral after that. It's an important part of my experience, and it is directly related to my mental decline because of trauma. There was no counseling then. Richard Zednik (accidentally cut in the throat in a game in 2008) had counseling, his teammates had counseling. With the Zednik incident, if you were directly or indirectly involved, if you had family, you had counseling offered. We've come that far since my accident. And I believe that lifts the stigma a little bit. There were no offerings to anyone who was involved when I got cut. There were two heart attacks in the stands at the game and people passing out. That was an indicator that people had been traumatized. Back then, trauma was even thought of or even considered."
After the accident, the effects of that trauma set off Post Traumatic Stress Disorder. He drank and fought. He swallowed a handful of sleeping pills and chased it with a bottle of whiskey. His heart stopped. His NHL career ended.
Malarchuk has been on a rollercoaster of successes and relapses ever since. He lives on a Nevada ranch where he conducts a horse dentistry practice, which is on hold while he promotes the book and mental-health issues.
Writing Book Triggers Relapse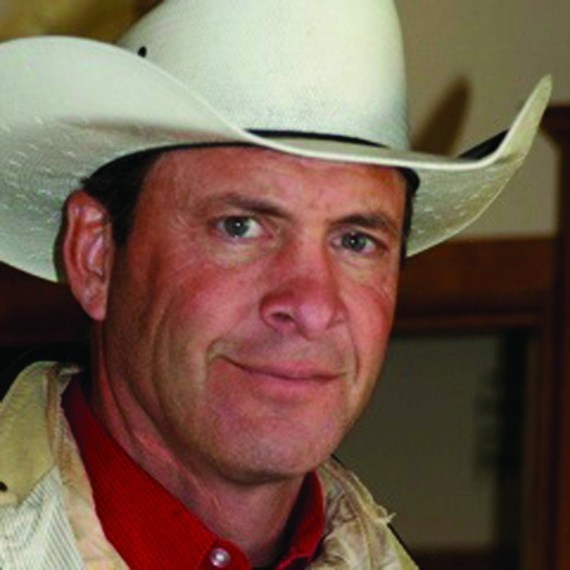 The memoir documents his ongoing battle with alcohol, his hair-trigger temper and his six-month institutionalization initiated by his fourth-wife Joanie. Malarchuk said the anxiety involved with reliving so many hurtful memories during the writing process led to his professional demise as a goaltending coach. His drinking became obvious to team heads late in the 2013-2014 season, prompting Calgary Flames president of hockey operations Brian Burke to confront him and get him help he dearly needed. He said that he was thankful for the intervention even though it was accompanied by news he wouldn't be brought back this year.
"The book was absolutely horrible to write," said Malarchuk. "It caused me to relapse with alcohol. It brought up so many emotions and feelings, and got me to thinking. Some of it is embarrassing, like being arrested by the police and escaping from the mental hospital. I think that its deepness and honesty has helped many people. If I were to only go halfway, I would only be helping people in the halfway area. This book will help those who've been to the deepest, darkest places. I am grateful to have done it. In the morning, I read the emails of support, and it fuels my day to go forward."
Joanie's love and support of her husband is one of the book's most memorable assets.
"Joanie's understanding has made us closer and stronger," said Malarchuk. "At the Q&A sessions, the questions go to her. It's been fabulous. They want her to sign the book. She is the hero in my life and the book. And now she is giving her side, too. It's incredible helpful for people who have a loved one who is depressed or mentally unwell."
Malarchuk is acutely vulnerable to endless setbacks due to his mental instability and the drinking that went on to try mask it.
"Right now, I'm doing really good, so it's a story of hope," said Malarchuk.
Malarchuk, however, is wise enough to realize he will always be struggling with and fighting against mental illness and that he is always just one step away from peril and ruin if he doesn't commit to honesty and recovery. He knows that it would be dangerous for him to think that he is utterly in command of his epic fight.
"Every day, I have taught myself to be aware of my emotions and thoughts," said Malarchuk. "It's about recognizing and stepping back out of the cycle. I've learned meditation and I use daily exercise as part of the daily ritual. I believe the 12-step program is important. On good days, I do them because I don't want to spiral. It is a matter of life and death."
Need help? In the U.S., call 1-800-273-8255 for the National Suicide Prevention Lifeline.Brian D'Ambrosio is the author of "Warriors on the Ice," which features discussions about the end of fighting in the NHL with 30 of the toughest warriors ever to play the game, including Tim Hunter, Glen Cochrane and Tony Twist. His most recent book, "Warrior in the Ring," is a well-received, gripping biography of a forgotten Native American world boxing champion.