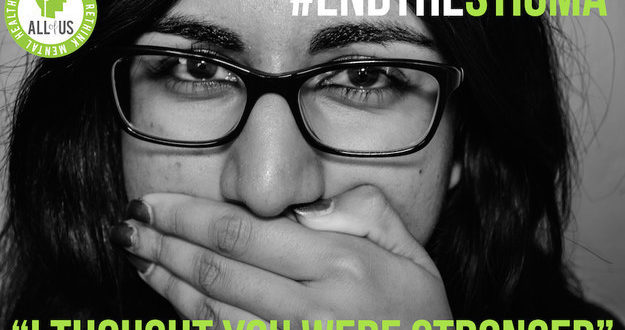 9 Celebrity Quotes That Will Change The Way You View Mental Illness
9 Celebrity Quotes That Will Change The Way You View Mental Illness
According to the National Alliance on Mental Illness, 50 percent of mental health conditions begin by age 14, and 75 percent develop by age 24. Unfortunately, it's a topic that's still swept under the rug.
Whether it's depression, bipolar disorder or anxiety, mental illness doesn't discriminate against age, gender or even celebrity status — just ask the following famous singers, writers, actors and YouTubers.
The following stars have struggled with mental illness first-hand, proving that you're not alone and that there are brighter days ahead. For some major inspiration, check out their brave words below.
1. J.K. Rowling
The "Harry Potter" creator has openly discussed her past struggles with depression.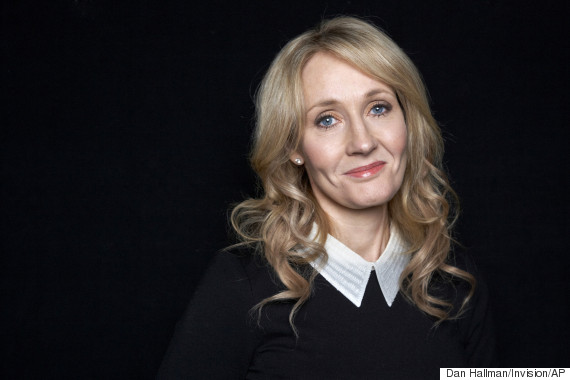 "I have never been remotely ashamed of having been depressed. Never. What's to be ashamed of? I went through a really rough time and I am quite proud that I got out of that."
From an interview with a student journalist
2. Demi Lovato
Lovato has become an advocate for mental health by being vocal about
living with bipolar disorder
and
handling depression
.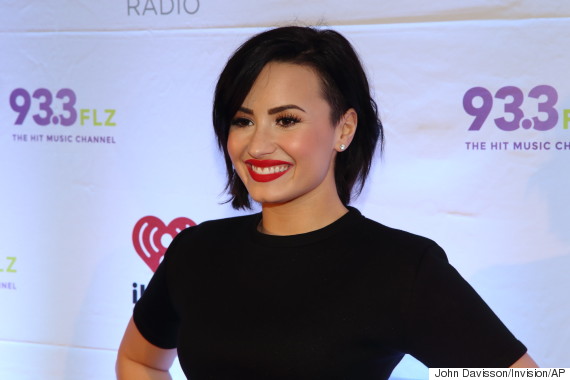 "It's my mission to share this with the world and to let them know that there is life on the other side of those dark times that seem so hopeless and helpless. I want to show the world that there is life — surprising, wonderful and unexpected life after diagnosis."
From her speech at the National Alliance on Mental Illness (NAMI) Annual National Convention
3. Jack Harries
Harries has used his YouTube platform to share with viewers that he wants to
end the stigma
surrounding mental illness after feeling ashamed and alone because he felt depressed.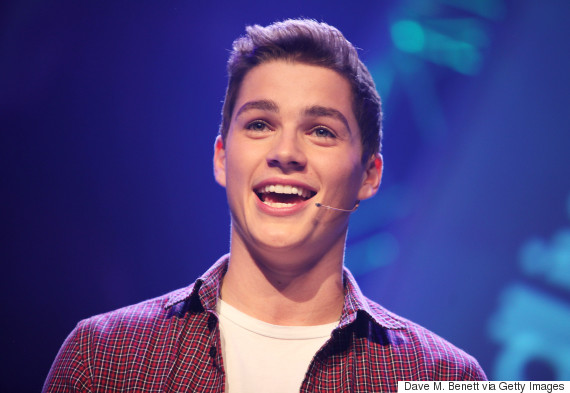 "Now, the stigma surrounding mental health isn't surprising — at all. A mental illness generally suggests that something is wrong with the brain. Our brain is our control center. It's responsible for everything we do, and the idea of something being wrong with the brain generally suggests that we're out of control. And as humans we hate that idea. We hate it so much that we just don't talk about it. We sweep it under the rug and pretend that it's not there. But it is. Mental illnesses are a thing. They're real, and they're very present. And we need to talk about them."
From his video "Let's Talk About Mental Health"
4. Beyoncé
The "Drunk in Love" singer has said in the past that she went through
a period of depression
after Destiny's Child disbanded and her long-term relationship ended.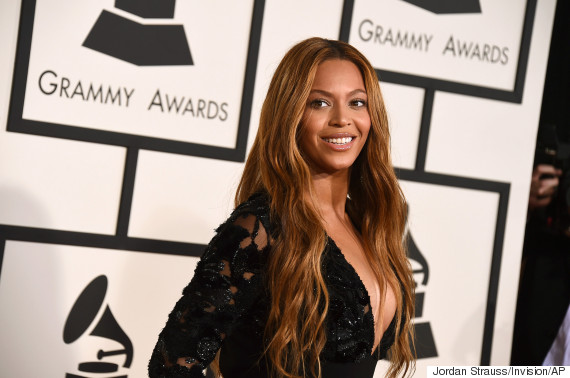 "Now that I was famous, I was afraid I'd never find somebody again to love me for me. I was afraid of making new friends. Then one day my mom said, 'Why do you think a person wouldn't love you? Don't you know how smart and sweet and beautiful you are?' That's when I decided I only have two choices: I can give up, or I can go on."
From an interview with Parade Magazine
5. Troian Bellisario
Bellisario stars in "Pretty Little Liars" and has been vocal about
having an eating disorder
as a teenager.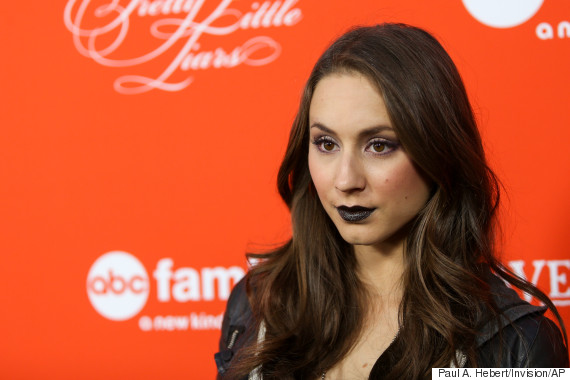 "[Seventeen Magazine] asked me what I was like when I was 17 and I wasn't going to say, 'I was great!' because I wasn't. I was suffering from a mental disorder. But what I so often find is that it becomes about the facts. 'How much weight did you lose? How were you treated? Were you hospitalized?' And that's not important to me. What is important is to talk about the feelings, to talk about the help that young girls, and young men, who have this problem can get if they find that they are suffering."
From an interview with Larry King
6. Zoe Sugg
Sugg has more than 7 million subscribers on YouTube and has shared with viewers that she
deals with panic attacks and anxiety
.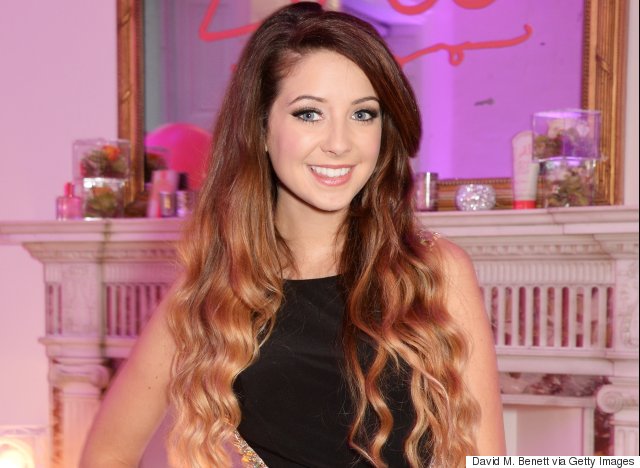 "[Anxiety] is a mental illness, and nobody likes to use the word 'mental illness.' But it is. And it's not something that people choose to have. I didn't choose when I was 14 to decide to have panic attacks for nine years and for it to ruin loads of opportunities for me, but that's just what happened. And you can either let it rule your life and let it make you miserable or you can just think, 'No, I don't want to live my life like that anymore.'"
From her video "Dealing with Panic Attacks and Anxiety"
7. John Green
Green is the mind behind "The Fault in Our Stars" and "Paper Towns" and has been open with fans about his experience with
anxiety
.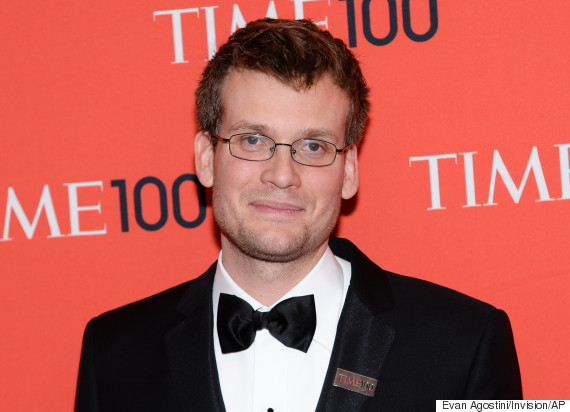 "I take medication daily and have for many years. I also try to exercise a lot, because there's some evidence that exercise lessens the symptoms of anxiety, and I try to use the strategies that I've learned in cognitive behavioral therapy to cope with my illness. But it's a chronic illness and it hasn't, like, gone into remission or anything for me. It's something I live with, something that I've integrated into my life. And we all have to integrate stuff into our lives, whether it's mental illness or physical disability or whatever. There is hope. There is treatment. You are not alone, and while I know the struggle feels at times completely hopeless and futile, there is a far shore for the vast majority of people, and I wish you the best."
From his Reddit AMA (Ask Me Anything), where a fan asked about his depression and anxiety
8. Lilly Singh
In the past, Singh has shared with viewers how she used YouTube to
beat her depression
.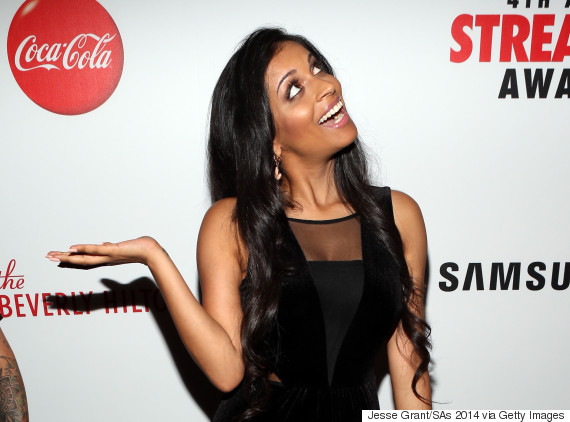 "I can't say what exactly changed my brain or what caused something in my brain to switch, but all I know is that one morning I woke up and decided I didn't want to be this person anymore. So over the next year, I forced myself to get my life back together. It wasn't easy at all, and I often relapsed back into depression. I eventually learned to talk about my feelings, create healthy relationships and most importantly to love myself."
From her video "Draw My Life"
9. Lady Gaga
The "Born This Way" singer has admitted to struggling with
depression
after she released her album, "Artpop."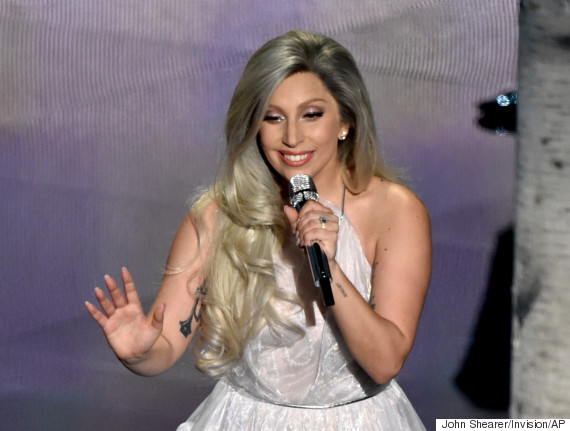 "I learned that my sadness never destroyed what was great about me. You just have to go back to that greatness, find that one little light that's left. I'm lucky I found one little glimmer stored away."
From an interview with Harper's BazaarNeed help? In the U.S., call 1-800-273-8255 for the National Suicide Prevention Lifeline. For more information on mental health, visit www.mentalhealth.gov. Follow HuffPost Teen on
Twitter |
Instagram |
Tumblr |
Pheed |