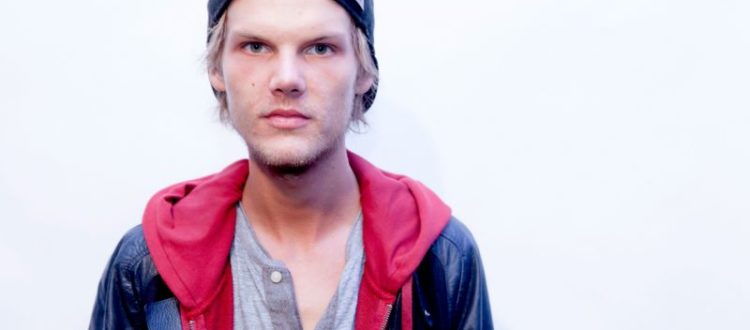 Avicii died of suicide — what causes a person to fatally injure oneself
It was a statement from his publicist, Diana Baron, that announced to the world that Swedish DJ Avicii had died. "It is with profound sorrow that we announce the loss of Tim Bergling, also known as Avicii," Baron told Billboard on April 20. "The family is devastated, and we ask everyone to please respect their need for privacy in this difficult time."
A few days later, the 28-year-old's family released a statement mourning his loss and intimating — according to some — that his death was the result of suicide. "He really struggled with thoughts about Meaning, Life, Happiness. He could not go on any longer," his family's statement reads. "He wanted to find peace." This week, more details about the singer's last moments were released in a gruesome report from TMZ — which indicated that the late musician died from a self-inflicted wound involving a shard of glass.
The news was particularly heartbreaking for Bergling's girlfriend, Tereza Kačerová, a model, who posted a slideshow of pictures depicting the two together in the months before his death. Kačerová posted an extensive goodbye letter on her Instagram page, expressing her shock at his untimely death. "When I saw they had changed your bio on Wikipedia from 'is' to 'was,' I sobbed," she wrote.
Although the DJ and producer's death is tragic and unexpected, it's also not an anomaly. According to the Centers for Disease Control and Prevention, suicide is the 10th leading cause of death overall in America, killing more than 44,000 individuals per year. It's an issue that primarily affects the young and middle-aged. Among those 15-44 in America, it's the No. 2 leading cause of death.
On top of falling in the exact age group most often affected, Berling shares two other qualities with the group most at risk: he's male and white. According to the American Society for Suicide Prevention, men are 3.5 times more likely to die of suicide than women, and white men are disproportionately affected, accounting for seven out of 10 suicides in 2016.
But all this data considered, what causes people to take their own life?
Data from the National Alliance on Mental Illness (NAMI) notes that there is not one single cause for suicide but points out an interesting fact: 90 percent of people who commit suicide experience mental illness. Among the conditions associated with suicide are anxiety, posttraumatic stress disorder, and depression — the final being the most commonly linked condition.
While it's impossible to know exactly what drove Berling to fatally harm himself, the statement from his family certainly suggests that mental illness played a role. "Our beloved Tim was a seeker, a fragile artistic soul searching for answers to existential questions," his family wrote. "An over-achieving perfectionist who traveled and worked hard at a pace that led to extreme stress."
The most important thing to note, in the wake of a tragedy like this one, is that suicide does not have to be the answer. Depression and other conditions associated with suicidal ideation can be treated through psychotherapy, medical intervention, and other methods. So if you or someone you know is suggesting hurting himself or herself, don't hesitate to reach out to a suicide hotline.
In the case of Avicii, his family will have to hold on to the memories they made with him while he was still alive — a fact they allude to at the end of their letter. "Tim, you will forever be loved and sadly missed," they write. "The person you were and your music will keep your memory alive."